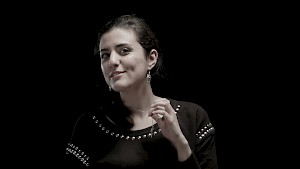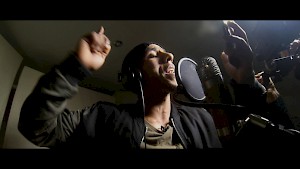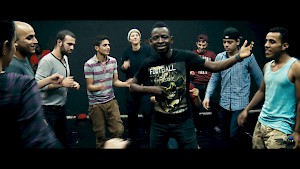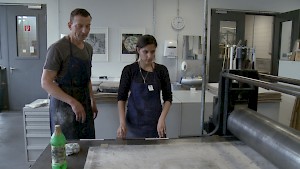 One-Liner:

Yearning for a better life, three young Berliners, recently arrived, experience difficulties in their everyday in Germany, find the warmth of a family in a theater group, and reveal their deepest emotions in video-letters to their families and friends back in their war-torn or poverty-stricken homelands.

Synopsis:
"I was on my way in a country which I didn't know much about. All I know is that it is full of flowers, with beautiful people smiling at me." (Firas)
The twenty-something Batoul, Firas and Jallow meet in an emergency host centre in the outskirts of Berlin, where home-containers line up next to smoky chimneys. On their way into this new and unknown homeland, they find the warmth of a family in a drama group and a voice on its stage. The three friends aspire to a good life and experience "Europe's big dream and deceit".
They look for friendship instead of pity and clothing donations, want to study Arts, dream of a rapper carreer or just a simple work permit. In video-letters, they confide their deepest feelings to their relatives in their homeland shaken up with war or poverty, to their best friend, worried mother and murdered parents.
The film accompanies the three new Berliners over two years. Observations on their everyday life and the development of their theater play alternate with the raw and subjective voices of their video-letters, in which they reveal themselves with a vulnerable and radical presence.